You may set up your first investment by following the steps below:
1. Go to Invest | Redeem | Transfer
2. Go to Add Goal on the sidebar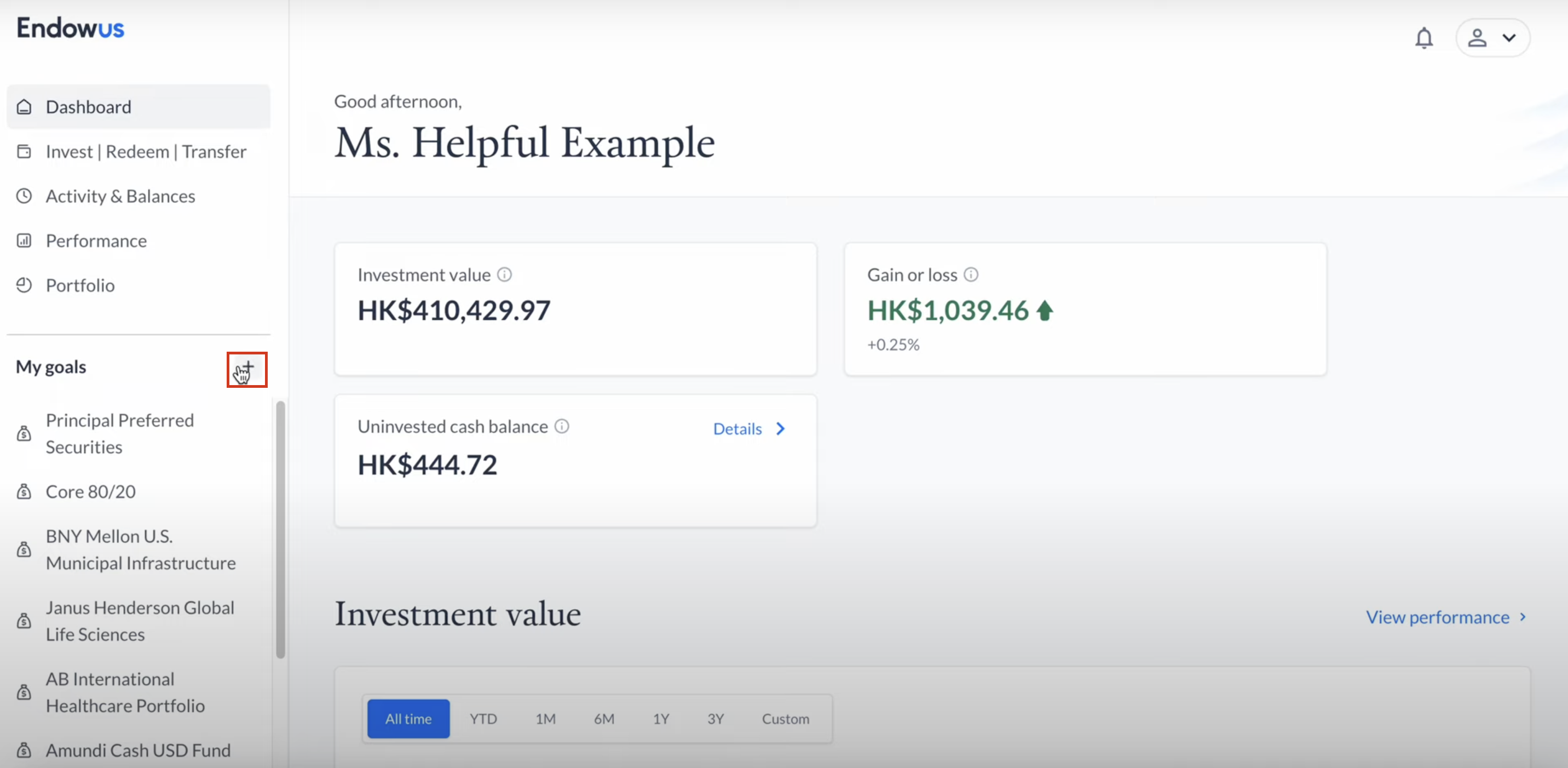 3. Select the investment horizon and investment objective of the goal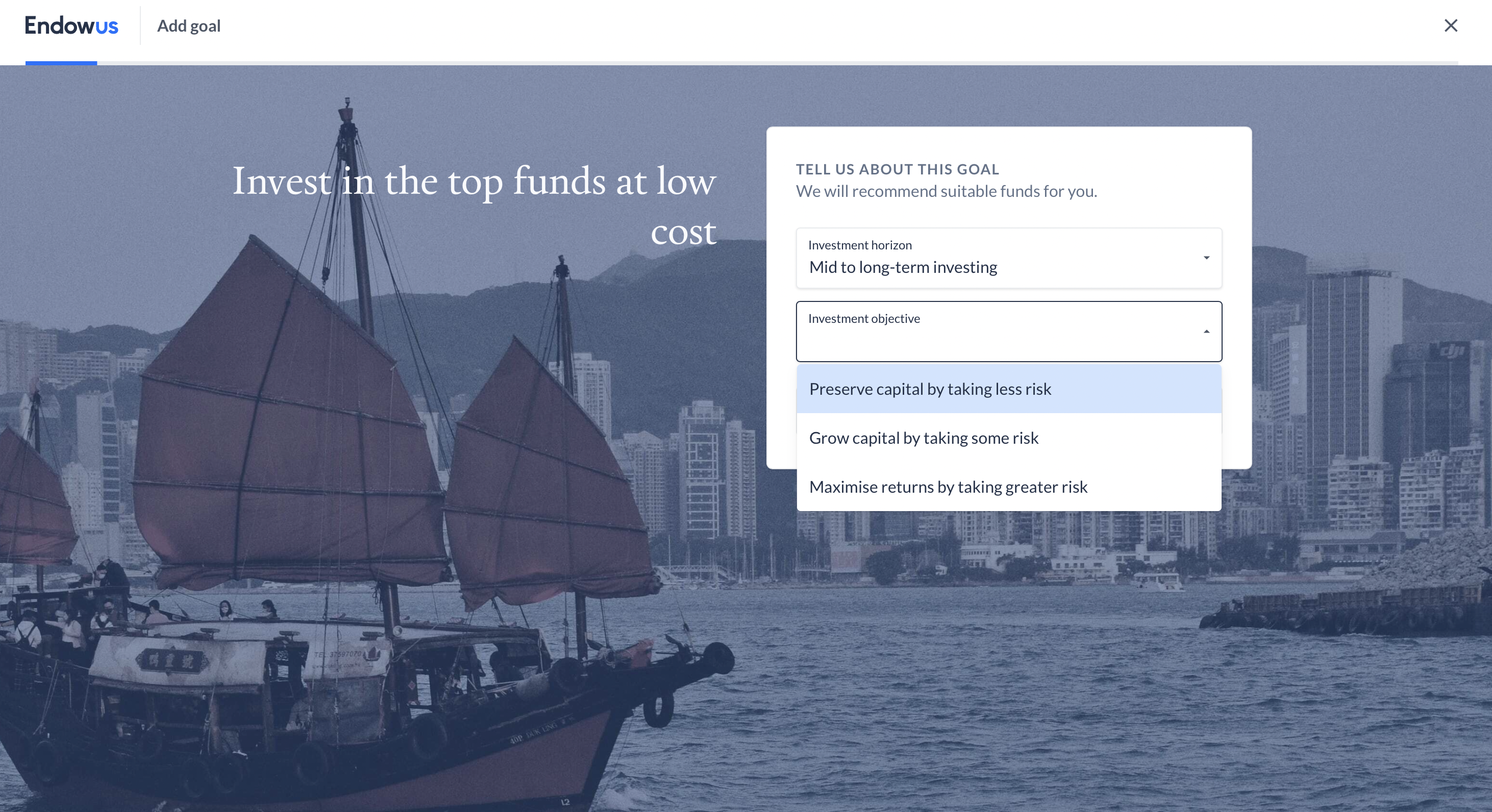 4. Browse the curated fund list based on your selection
5. Select the fund you'd like to invest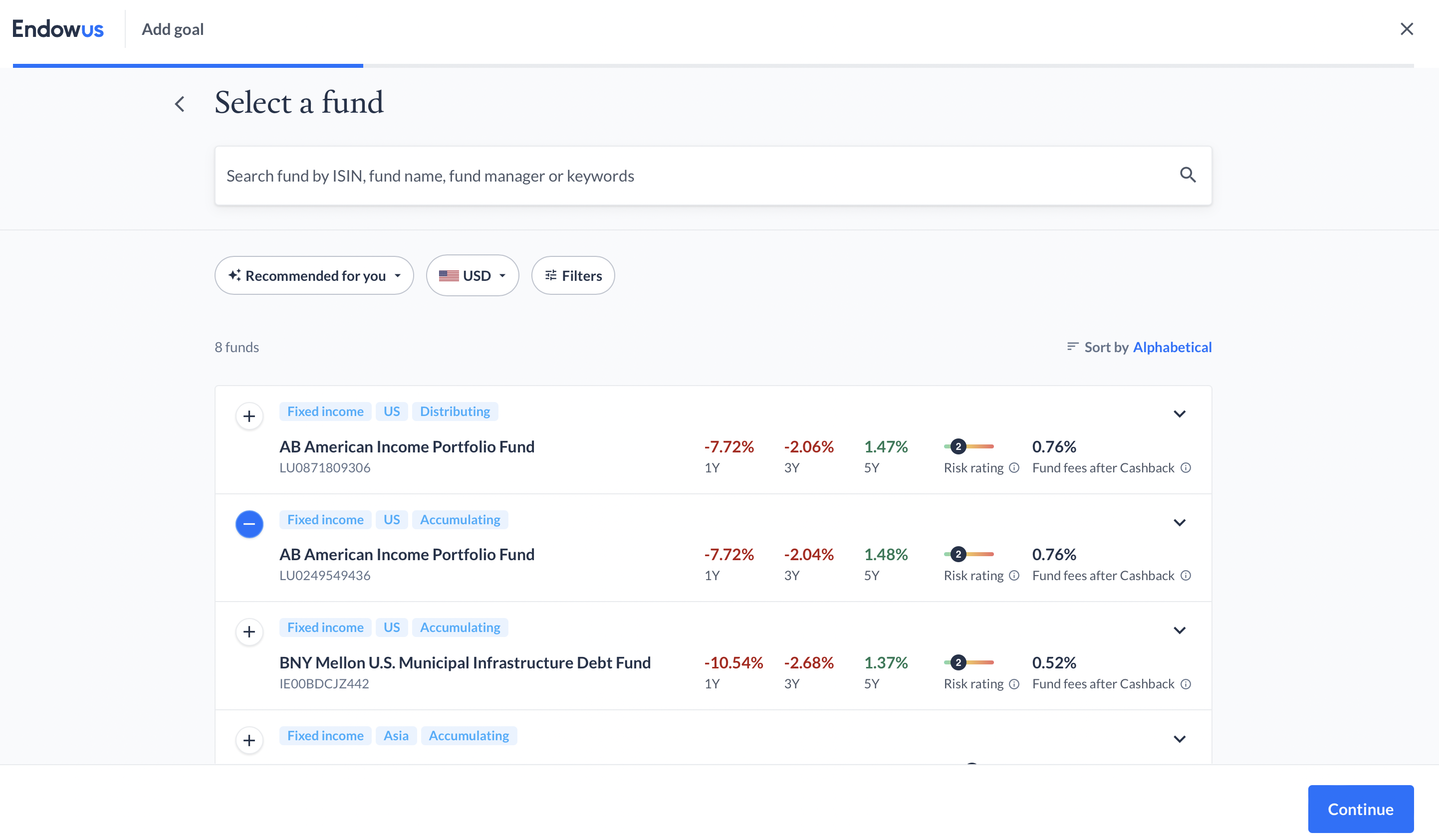 6. Confirm your investment on the Confirmation page via OTP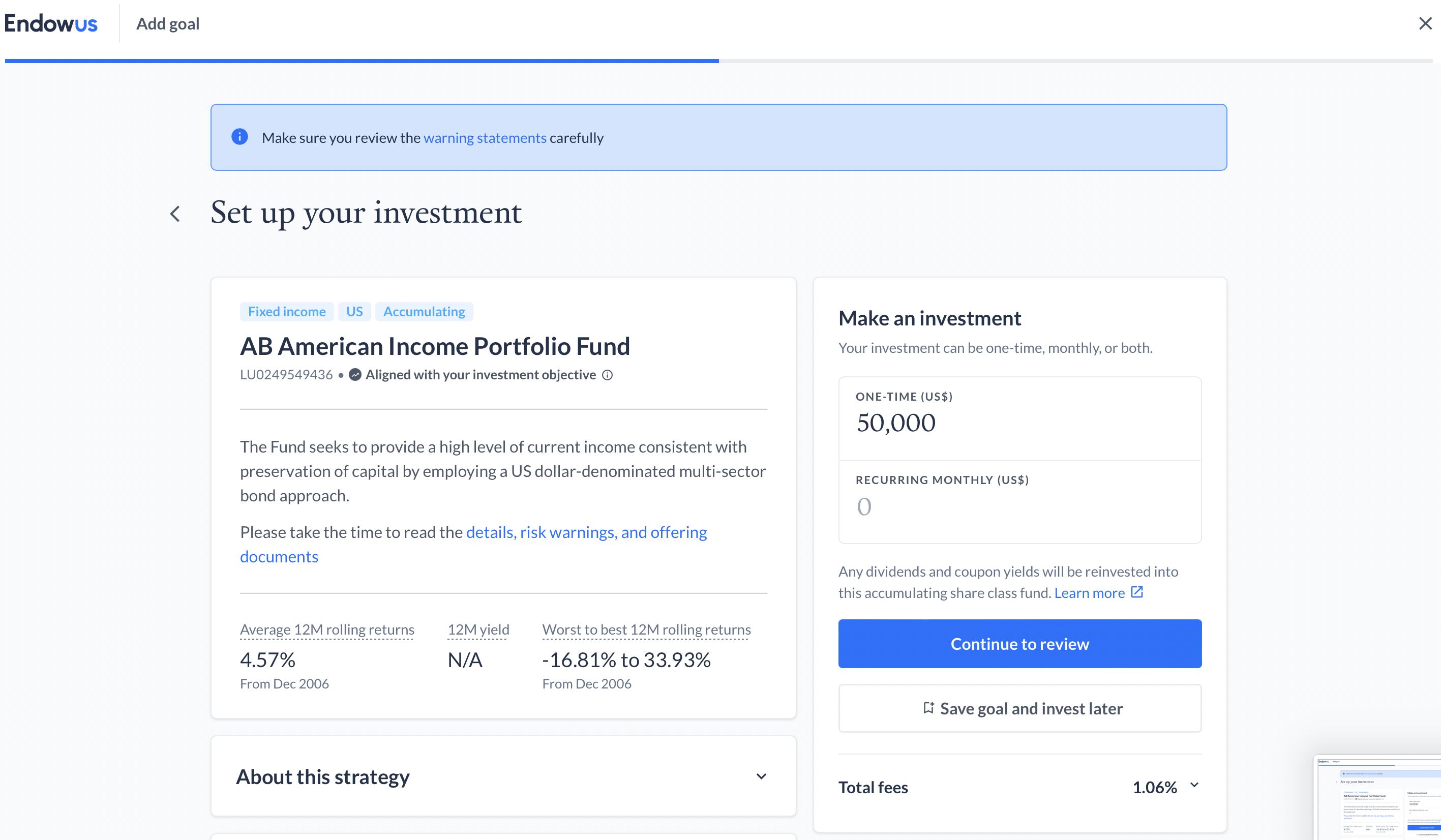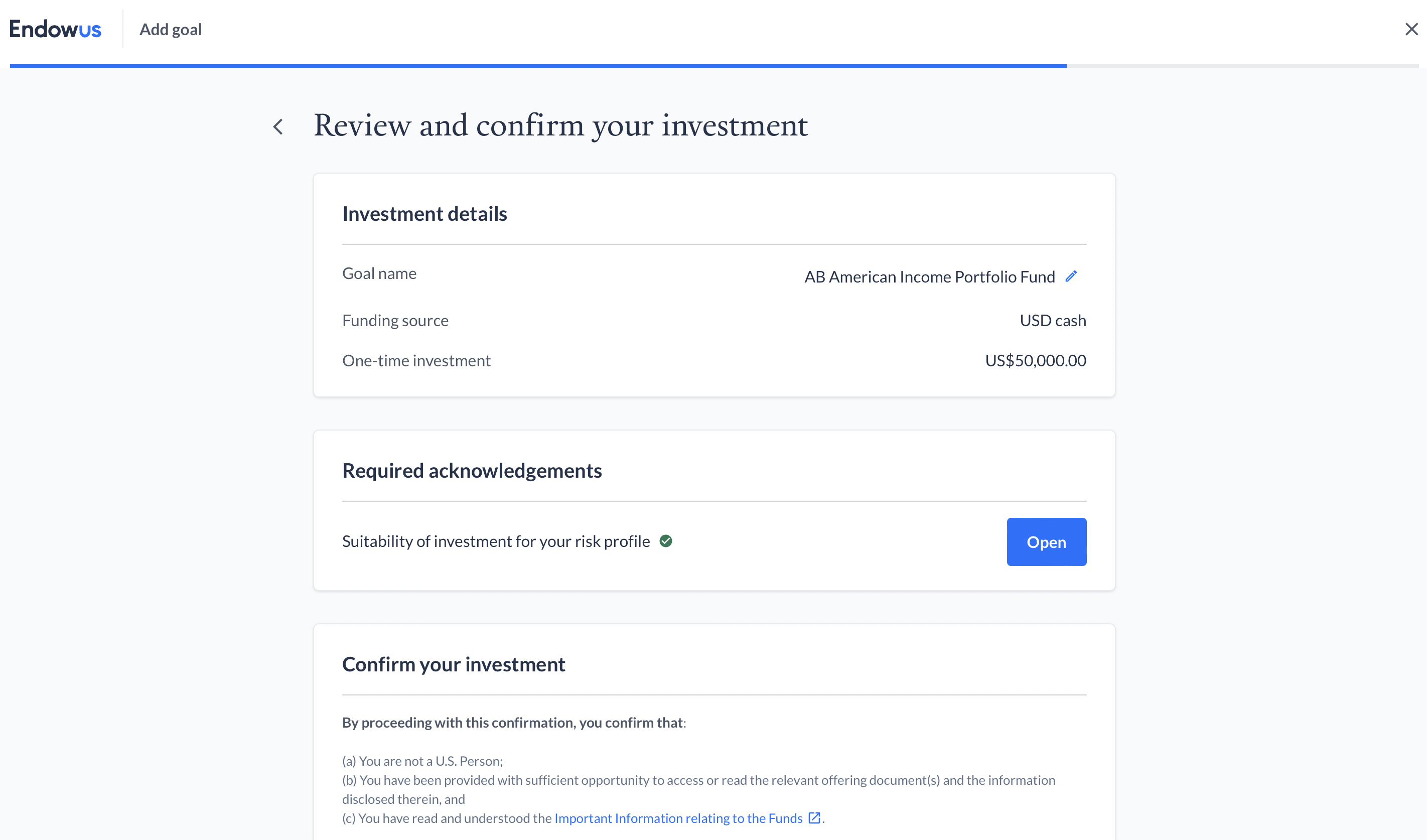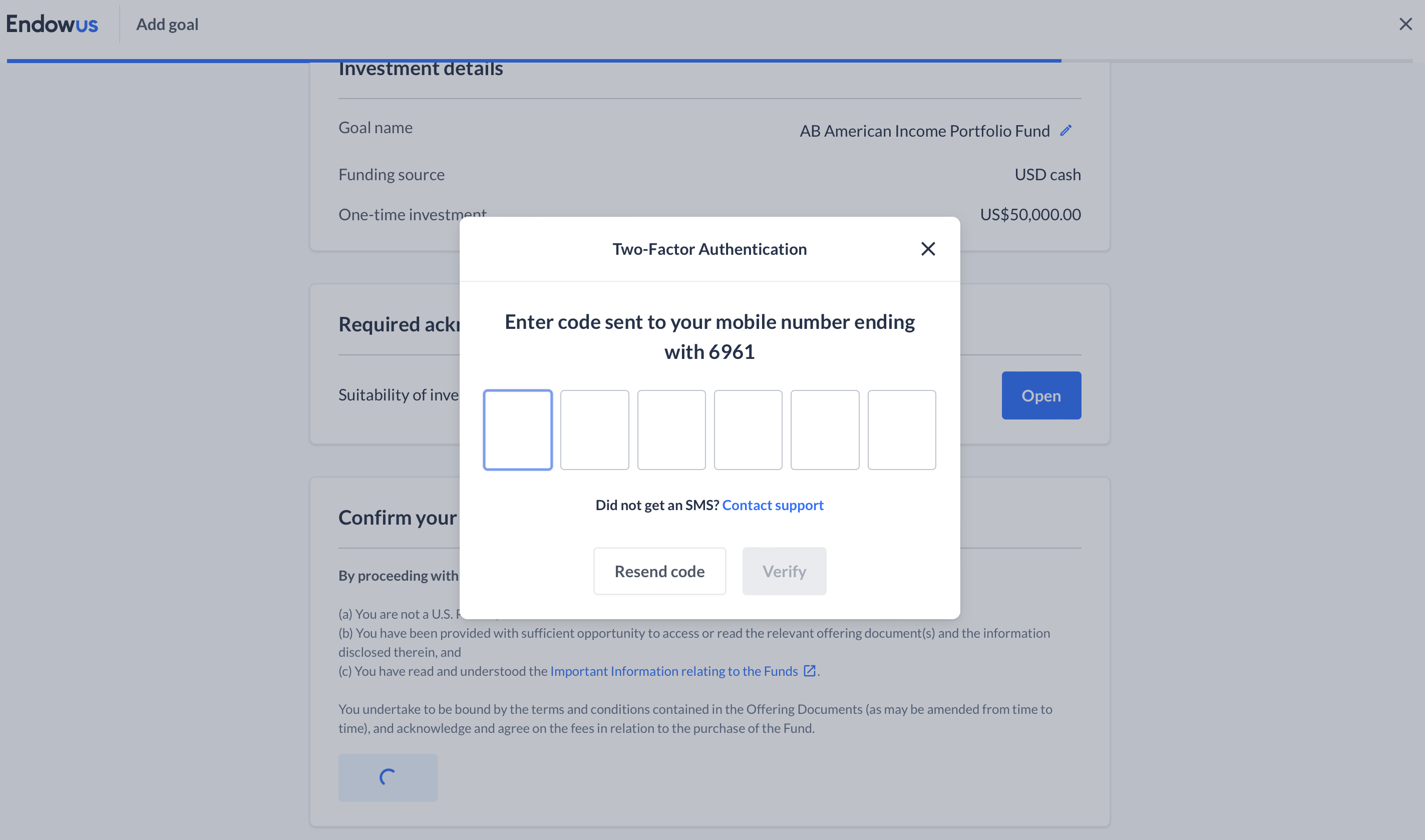 Step-by-step video guide:
How to create a multi-fund portfolio
How to set up a single-fund portfolio
Experience Endowus Webinar:
Every Wednesday evening at 6pm, we hold live sessions detailing how best to leverage our platform for your financial goals as well as answering all your questions about Endowus.
You may register for a session by clicking on this link. https://endowus.com/en-hk/contact-us?tab=experience-endowus#contact
Transaction Timeline
For funded investments created before 11AM on a valid business day, we will endeavour to process for execution on the same business day. You can assume that the investment has taken place at the Fund's Net Asset Value ('trading price') of that day*.
The final investment price, units, and trade date will be confirmed while settlement will take 1-3 more business days to complete.
*Please note that there are funds that are an exception to this (listed in the Exceptions section below) and the trading price will be locked in after an additional day (T+1).
Exceptions
The following 2 funds will require an additional day for processing:
IE00BYQX7S71

(PI only) - Neuberger Berman China Bond (I USD Acc)

HK0000720810

- Ping An of China Select Investment Fund Series - Ping An Money Market Fund (I USD Acc)
Valid Business Day
Your investments are executed on a best-effort basis on a valid business day, which excludes Hong Kong public holidays and Fund Holidays (as declared by the individual Fund Managers).
Please note that the cut-off time for setting up investments may be earlier than 11AM if a valid business day falls on the eve of a public holiday.